WHY CHOOSE SKY WAVES SECURITY?
Client Premises Survey :
On understanding the requirement of clients, we undertake a security survey of the premises and offer our recommendations to the client.
Our Strengths :
We are completely focused in our approach and it reflects in our process. Due to our committed approach, we are highly trusted by our clients. It has further helped us to achieve a respectful position among our competitors. Some of the other reasons for our growth are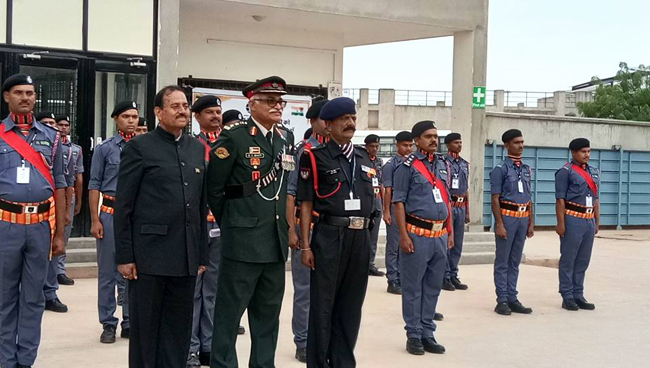 - Variety of efficient services
- Close familiarity with the industry
- Wide client base that has complete faith in our capabilities
- Adaptable to all kinds of technological and procedural overhauls
- High level of services at reasonable price
- Provisions of trained personnel
- Provision of additional security personnel with ceremonial uniform for important functions
- Quick reinforcement of manpower in emergency situation
- We provide 24x7 day basis, to accomplish the requirements of the clients.
- Maintaining a comprehensive reporting system and promptly submitting the prescribed reports to designated personnel. Providing the equipments and materials specified in the solicitation.
- Patrolling - inspecting the locations on foot and surveillance of designated area.
- Adherence to requisite norms of public safety, law and order.
- Controlling entry and exit access.
- Deploy established system for personnel identification.
- Safeguarding the client against unauthorized access, loss, theft, sabotage or malicious acts.
- Conducting security awareness / crime prevention programs.
- Completing fire prevention and safety surveillance programs.
- Providing escort-service/personal-security to VIPs/Celebrities.