We are having our own Training School at Bar Village in Jaitaran Tehsil, District Pali, Rajasthan. We impart specialized training to the selected personnel at our Security Training Schools. Assessment of all the security personnel through a written and aptitude test is conducted on completion of the training program. Skywaves Security understands the importance of effective unarmed security guard training in order to meet and exceed the needs of its clients. The training program is designed to allow each security personnel the opportunity for a clear road to success.
This entails three phases : Core training topics : basic security duties - awareness code of conduct, reporting, principles of communication.
Customer specification focus : specific duties and procedures relating to the job at the customer's site. Promote and provide ongoing training: encouraging security professionals' development.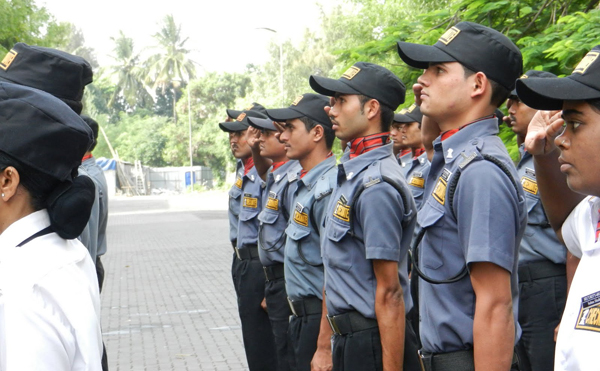 Deployment and on the Job Training :
On Successful completion of the specialized training, we deploy these personnel to undergo seventeen days practical training. We also impart Refresher Training Capsules at regular intervals.