Safeguarding the banks : the challenging role of the security manager
Responsible for protecting people and assets across single or multiple countries in a range of different environments, the role of security manager in the finance industry is not for the faint hearted. They are faced with the above, while navigating an unforgiving regulatory climate and balancing rapidly shrinking budgets.
The changing face of banking over the past few decades has been nothing short of revolutionary. High street banks in particular have consciously shed their corporate veneer in favour of a much more welcoming image. Nothing quite reflects this change like the bank's own premises. Today branches are expected to merge two very different roles seamlessly and without paradox; a custodian of large sums of cash and a meeting space designed to attract existing and potential customers. Implementing and managing security systems that can deliver this dual functionality – with the flexibility to be quickly reconfigured to tighten up or loosen security in a certain part of the building's headquarters or branch – has placed a significant burden on the security manager.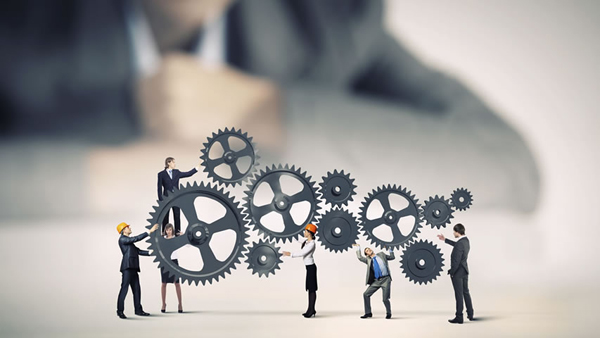 In the branch and at HQ, the security manager controls the constant flow of staff and visitors in and out of the building. The majority of financial institutions have thousands of staff, customers, suppliers and contractors accessing and exiting multiple premises on a weekly basis. Ensuring that all personnel are granted access to the area of the building that is necessary for their visit, at the same time as restricting access to high risk areas to those with the relevant clearance is a tough task. The growing trend towards hot-desking has exacerbated this. Moreover, with such a huge number of personnel passing through a bank every week, month and year, it is also challenging to make sure access records are kept up to date and a disgruntled former employee isn't able to enter the building and steal company property.
Banks stand or fall on confidence, trust and sturdiness. People entrust their funds to banks, because they are confident the bank will be there for a long time and they will get their money back when they want it. They risk their funds because they see banks as safe and secure. Safety can be both physical and structural. The public expects to feel personally safe in a bank, and they expect a bank to take the necessary measures to ensure their safety on bank premises.
Banks take inordinate steps to ensure the safety of the public on their premises, but this is increasingly difficult and complex in today's environment. However, it is also incumbent on customers, as citizens, to take responsibility for their own safety and to demand a secure environment from government.
Safety is also critical structurally, where banks develop complex and secure mechanisms to ensure the safety of the funds the public entrusts to them. Banks have established a system to outsource security to separate organisations, at a great expense, to do this.
We at SKY WAVES SECURITY have developed sophisticated vehicles and other equipment to protect cash, and also developed sophisticated methods to keep a step ahead of criminals who stalk ATMs and use other methods to rob people of their cash.