Duties and Responsibilities
1. Oversees all facets of the daily operations of the organizational unit, ensuring compliance with the University, state, and federal laws, policies, and regulations.
2. Provides leadership and coordination of the Industrial Unit's Security and other related security programs.
3. Designs, establishes, and maintains an organizational structure and staffing to effectively accomplish the organization's goals and objectives; oversees the supervision of assigned personnel, which includes work allocation, training and problem resolution; evaluates performance and makes recommendations for personnel actions; motivates employees to achieve peak productivity and performance.
4. Monitors security threats, gathers information and reports suspicious activities; Conducts risk mitigation and plans appropriate strategies and countermeasures.
5. Represents the organization to regents/faculty/staff/students, and serves as primary security liaison between the university and governmental agencies and investigative organizations in all Industrial Security and Access Control matters.
6. Manages sensitive security records, entries and reporting; performs and coordinates security inspections, investigations and surveys.
7. Oversees industrial security functions of remote facilities; oversees electronic access control and intrusion detection and oversight of contract security forces at Research Park; manages and directs the operation of a supporting lock shop.
8. Performs and coordinates security inspections, investigations, and surveys.
9. Performs miscellaneous job-related duties as assigned.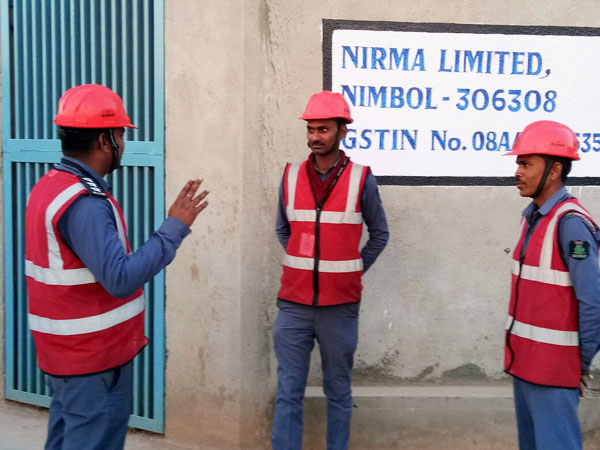 Knowledge, Skills and Abilities Required
1. Strong interpersonal and communication skills and the ability to work effectively with a wide range of constituencies in a diverse community.
2. Ability to develop and maintain recordkeeping systems and procedures.
3. Ability to communicate effectively, both orally and in writing.
4. Knowledge of time keeping concepts, practices, policies, and procedures.
5. Skill in examining and re-engineering security operations and procedures, formulating policy, and developing and implementing new strategies and procedures.
6. Skilled in organizing resources and establishing priorities.
7. Ability to analyze budgetary expenditures for compliance with approved budget.
8. Knowledge of security management issues related to personnel, physical and information security.
9. Ability to develop, plan, and implement short- and long-range security goals.
10. Knowledge of organizational structure, workflow, and operating procedures.
11. Ability to supervise and train employees, to include organizing, prioritizing, and scheduling work assignments.
12. Ability to negotiate and manage contractual and liaison arrangements.
13. Ability to communicate and interact with officials at all levels.
14. Ability to communicate technical information to non-technical personnel.
15. Ability to foster a cooperative work environment.
16. Skill in developing security procedures and protocols.
17. Ability to develop, implement, and enforce security programs.
18. Knowledge of federal, state and local security regulations, protocols, and/or procedures.
19. Ability to assess contract compliance and product/service quality.