Career Description
A day on the job for a Celebrity Bodyguard can include anything from escorting the client to dinner, business meetings, music video sets, shopping excursions, or awards ceremonies. Often working in teams, the advance security team prepares an area for the client's arrival by making an initial sweep of the location, ensuring its security before moving on to their next location. The celebrity and Bodyguard then arrive together—the Bodyguard always careful to open the door and help his client out. This approach to security is a protective bubble, policed by different layers of security professionals, all focusing on different things to ensure the team is getting the whole picture when it comes to client safety.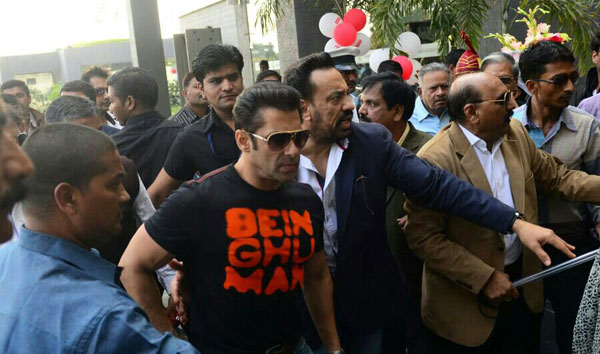 Advancement
Celebrity Bodyguards can be assigned to higher status or higher threat clients as their experience grows. That means a larger paycheck. Celebrity Bodyguards can also be promoted to executive positions within the agency.
Education & Training
Celebrity Bodyguards always have some form of special military or police training. We exclusively hire elite army veterans and law enforcement officials, including Army, & Navy and other special training programs.
Experience & Skills
As mentioned above, military or law enforcement experience is essential, we accept applications only from the highest ranks of military service or law enforcement. Celebrity Bodyguards must possess higher than average strength as well as intelligence so that they can fight off an assailant as easily as they can zero in on potential threats in a crowded room.
Personality
Personality-wise the most important thing needed to become a successful Celebrity Bodyguard is the training and desire to help those who can't help themselves "stand up against the bullies. Ex-boyfriends, the paparazzi 'stalkerazzi', psychotic fans." Essential qualities for a Celebrity Bodyguard include "composure, strength, stamina, the statuesque appearance of an agent on the Presidential Protection Division, and [the] common sense" to be a "consummate professional."
Lifestyle
The amount of time spent with each client depends on the celeb's personal preferences. Bodyguards can work eight or twelve-hour shifts. They can work shorter shifts, say, for example, if the client just wants protection while he/she's going to get her hair fixed before a Public appearance. And bodyguards can also work around the clock. "When they're awake, you're awake". To facilitate around-the-clock protection, Bodyguards work with Managers, Agents, Attorneys, Personal Assistants, Promoters, Producers, Bar/Restaurant Owners, and other Celebrity Bodyguards.
Employment
Employment prospects are strong, for those with the necessary background-which isn't everybody. Successful applicants come from the high ranks of military service or are high-ranking, specialized veterans with a law enforcement background.
Earnings
Bodyguards at elite firms start off at a handsome salary and usually work 8-12 hour shifts. Earnings can vary based on the guard's experience level and the level of security threat to the company.